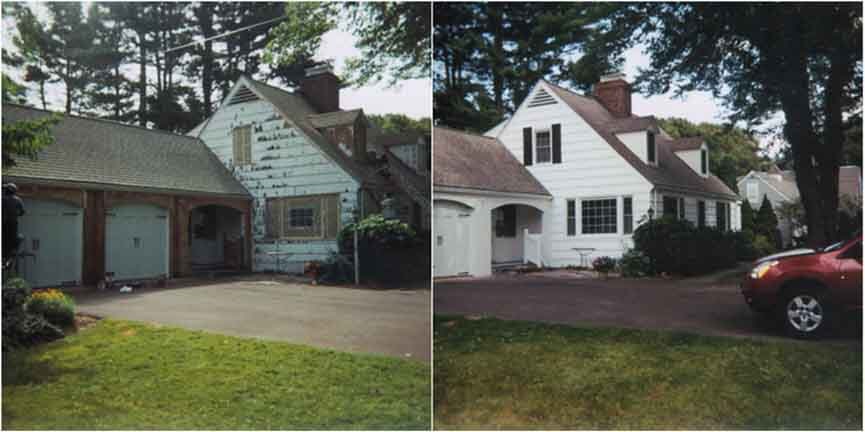 Does the exterior of your home look like it has seen better days? Could the exterior of your commercial space use an update? Whenever you need exterior painting in the West Hartford area, you can count on the team at J. Corrigan, LLC. Our house painters are here to provide you with top-notch painting service that will transform the exterior of your property. No matter what the scope of your project is, we'll make sure that your paint job is first-rate from start to finish. Contact us today to discuss your needs for exterior painting services or to schedule an appointment with one of our painting contractors!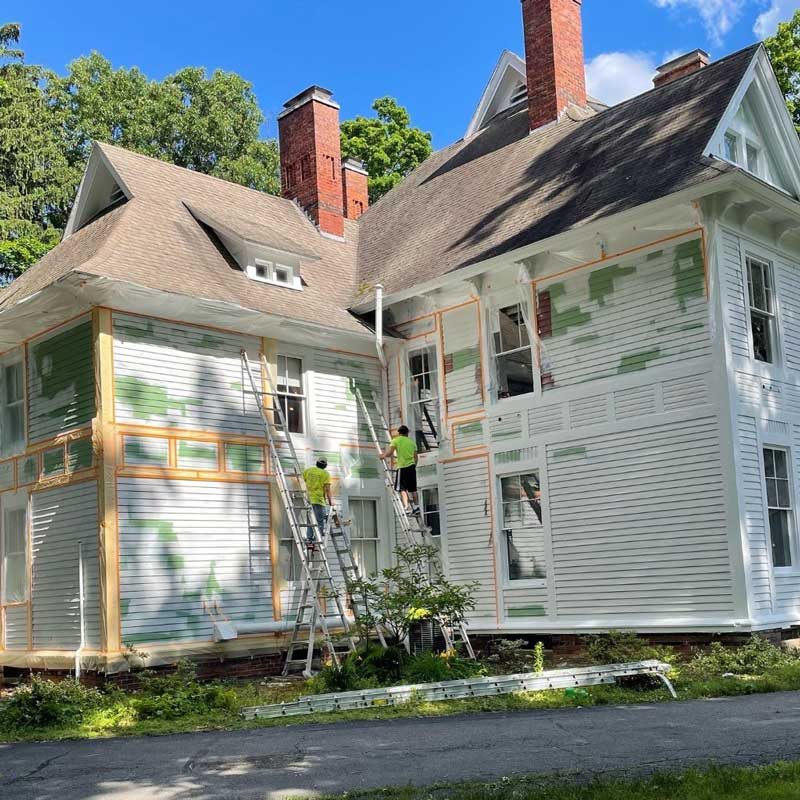 J. Corrigan, LLC, strives to provide some of the best exterior painting services in the West Hartford area. We use high-quality painting products that are eco-friendly and low-VOC, and a combination of sprayers, brushes, and rollers to complete each painting job.
You can call on our house painters for help painting:
Wood
Stucco
Brick
Masonry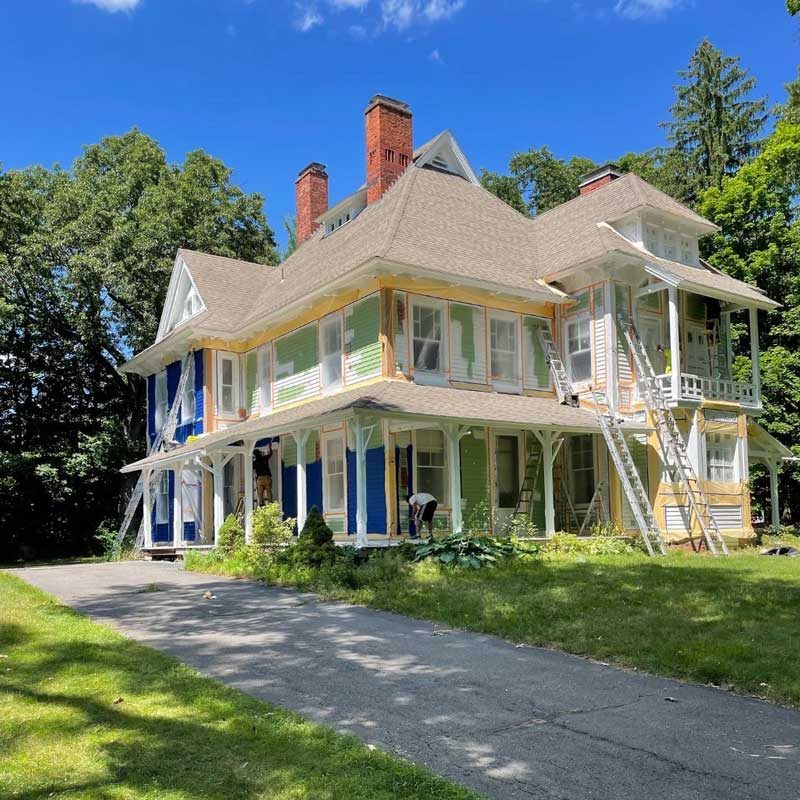 We can provide painting services for a variety of different exterior elements, including siding, driveways, concrete walkways, patios, roofs, and more. If you require pressure washing before paint can be applied to any of these surfaces, our team can handle that task as well.
We're even available to paint and restore historic homes, churches, and other old buildings!
Whether you need the driveway at your home painted or you need to update the weather-tested siding of a large office building, our exterior house painters are here to meet your needs and provide you with expert exterior painting service.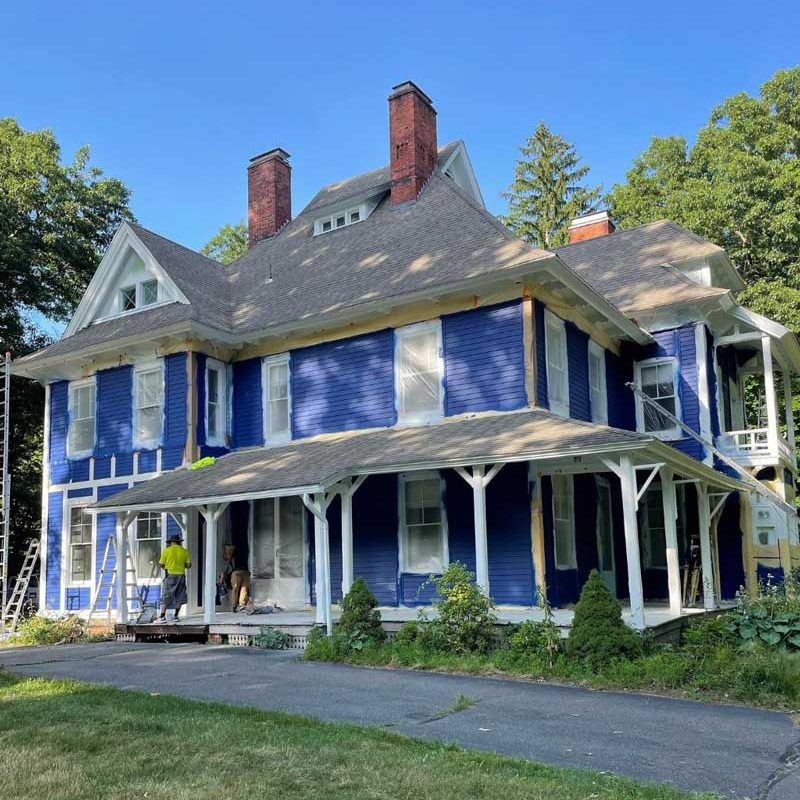 Seasoned Exterior Painting Pros
At J. Corrigan, LLC, we have a wealth of experience providing exterior painting services to local property owners in the West Hartford area. In fact, we're a third-generation painting service, and that means we've completed countless numbers of exterior painting projects, both large and small. When you select us over other painting companies, you'll benefit from all the expertise that we've developed throughout the years. When you need quality painters that you can trust to provide you with dependable results, our licensed, bonded, and insured painters simply can't be beaten.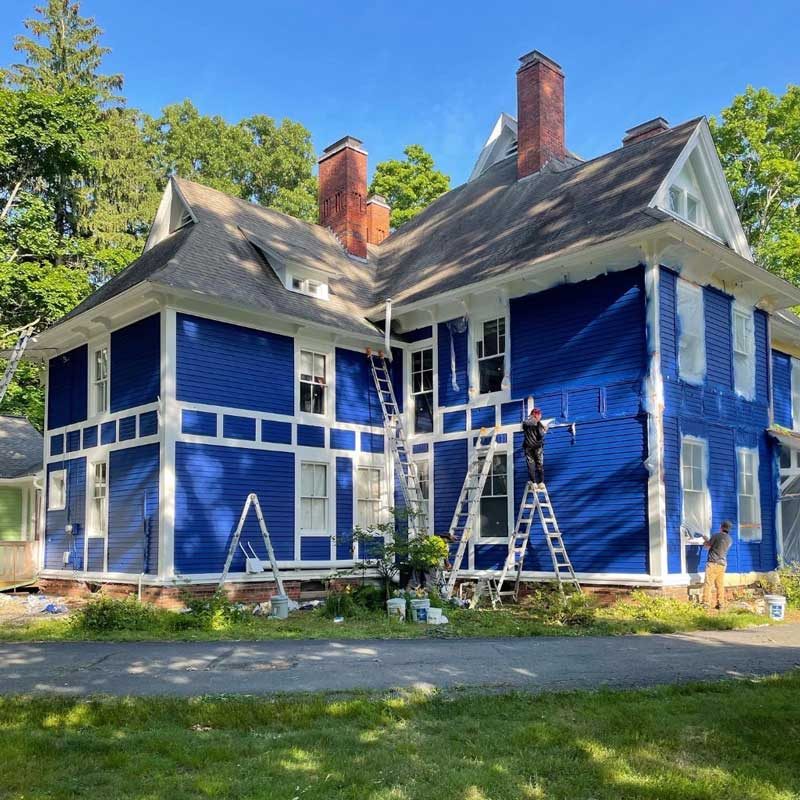 For top-notch exterior painting services, you can depend on the team at J. Corrigan, LLC. Our exterior house painters are here to deliver high-quality workmanship and exceptional results, so don't hesitate to contact us right away. We'll be happy to sit down with you and provide you with a no-cost estimate for exterior painting work, so what are you waiting for?