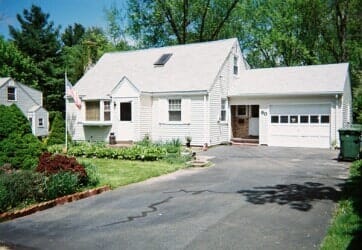 When it comes to home improvement and remodeling in the West Hartford area, J. Corrigan, LLC, is the name to trust. It's our goal to provide local property owners with some of the best home improvement services around. If you're looking for a home improvement builder who can help you update the look of your property, we're ready to help. Call or email us today to speak with a home improvement contractor from our team!
At J. Corrigan, LLC, we take great pride in providing some of the highest quality home improvement services to local property owners throughout West Hartford and the entire state of Connecticut. If you're looking for an easy way to improve the look, comfort, and value of your home, we're the home improvement service pros you can depend on. Our team provides a variety of home improvement services, including:
Interior painting
Exterior painting
Siding installation and repair
Gutter installation and repair
Masonry services
Sealcoating
Roof installation and repair
And more!
No matter how extensive the updates you want to make to your property are, you can rest assured that our licensed, bonded, and insured home contractor technicians will get the job done right. Our home improvement service is both prompt and professional, and we're dedicated to both beautifying your home and increasing its value.
Your Local Home Improvement Contractor
Whether you're trying to update your home's exterior with some new siding, or you want to change your indoor décor by painting all of your common areas, our team is here to provide you with truly superior home improvement services. We have been in the home improvement business for three generations now, and in that time we've helped countless homeowners improve the look and functionality of their home environments. No matter what home improvement tasks you turn to us for, we guarantee that you'll get exceptional workmanship. The next time you're interested in making an improvement to your home, let our home improvement remodeling experts handle the job. We will take the time to understand what your needs are and deliver a final product that you can be proud of. Plus, we stand behind all of our work, so there's nothing for you to lose. 
If you're ready to make some changes to your home, don't hesitate to pick up the phone and call our home improvement contractors. As a family-owned business, we know that having a beautiful home that you can be proud of is important, and we'll work hard to ensure that you get the results that you want!